EMPLOYEES OF SUMGAYIT STATE UNIVERSITY PARTICIPATED IN THE V4-AZERBAIJAN TECH BRIDGE EVENT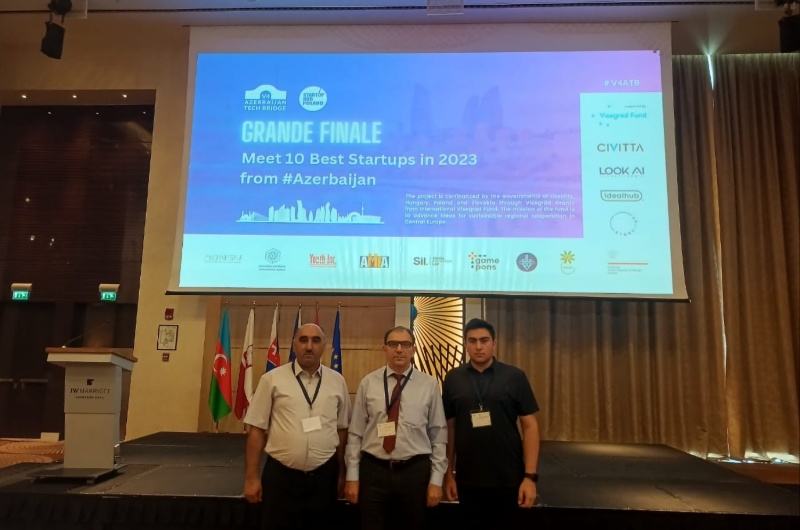 On June 2, the Final stage of the V4-Azerbaijan Tech Bridge program was held at the Marriott Absheron Hotel with the organizational support of the Embassy of the Republic of Poland in Azerbaijan.
The event was dedicated to the results of the 18-month multilateral program aimed at establishing and expanding cooperation in the field of innovation between the Visegrad Group (Czech Republic, Hungary, Poland, Slovakia) and Azerbaijan.
The 10 best startup projects of Azerbaijan, selected from more than 160 programs, were presented under the supervision of high-level experts from V4 at the event. The purpose of the event was to bring together investors, business representatives, bankers, innovation-oriented companies, representatives of the investment market, mentors and experts from the Czech Republic, Hungary, Poland, Slovakia, as well as enterprises of Azerbaijan operating in the direction of start-up and technical innovation, and their financing and commercialization in the EU.
The event was attended by professor Javanshir Mammadov, head of the department of Automation and management of the faculty of Engineering of Sumgayit State University, director of the Innovation and Creativity Center, associate professor Logman Abdullayev, head of the department of Finance and accounting of the faculty of Economics and management, and Najafli Amin, a student of group 651a of the faculty of Engineering.
TRANSLATION: LANGUAGE AND TRANSLATION CENTER