Vice-rector for Science and Innovation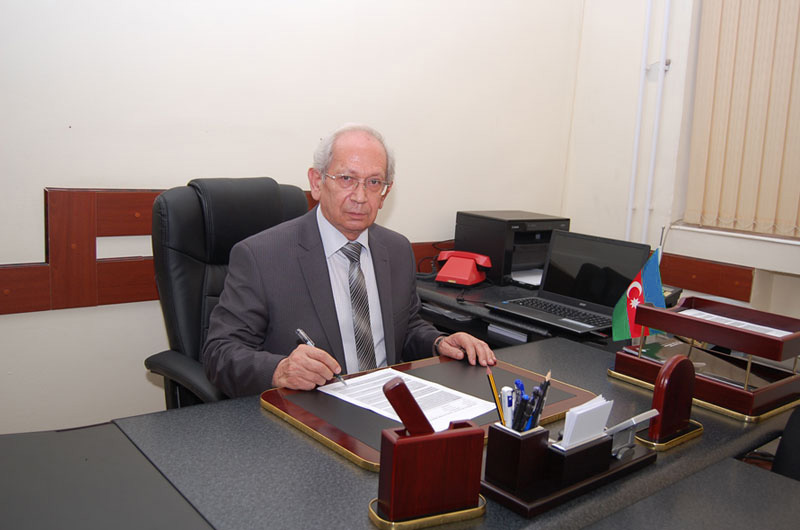 Ramazan Salam oglu Mammadov was born on the 1stof July, 1944 at Gum village of Gakh region. He graduated from Azerbaijan Pedagogical Institute named after M.F. Akhundov (now Baku Slavic University) in 1973, Faculty of Philology on specialty of the Russian language and literature teacher with honors diploma. He was granted by Lenin scholarship. In 1974-1977 he continued his PhD education at Moscow State University named after M.V.Lomonosov.
In 1973-1991 he worked as a chief laboratory assistant, a lecturer, a chief lecturer, an associate professor, a deputy dean at BSU. He has been working as an associate professor, professor and head of the Russian language Department at Sumgayit State University (SSU) from 1991 till 2014. He was appointed as a vice-rector for Science and Innovation on the 8th of May, 2014. He is a Doctor of philological sciences, professor. He is researching Azerbaijani and Russian languages comparatively. More than 150 scientific, technical and journalistic works, including 8 monographs and textbooks have been published in Azerbaijani, Russian and English.
In 1978 he gained an academic degree of Candidate of Philological Sciences, in 2009 defended his Doctoral dissertation and got a scientific degree of Doctor of Science in Philology and later he was promoted to the rank of professor.
Married, has got 3 children, 5 grandchildren.
Additional Information:
R.Mammadov was on mission at Kabul University of the Republic of Afghanistan supported by the High and Secondary Education Ministry of the USSR in 1980-1984. He worked as a deputy dean and a secretary of Communist party organization of Soviet specialists, vice-chairman of the Methodic Commission on the Russian language in Afghanistan. He was awarded with honorary diplomas by the Embassy and University Administration of the Republic of Afghanistan.
He has been researching 27-29 February incidents of 1988 in Sumgait over 25 years. There are many papers and 5 monographs in different languages dedicated to this issue. These papers were published in the Azerbaijan Republic and abroad. He is a member of the Dissertation Council under Baku Slavic University for PhD and Doctoral degrees.
Awards:
Jubilee medal "XX Anniversary of Victory in the Great Patriotic War in 1941-1945" in 1965;
The orden of Afghanistan Democratic Republic "Eftechor" in 1984;
Badge of "Advanced education employee" in 2012.
Awarding the honorary title of Honored Teacher on November 2, 2017