THE FD 2.25 DISSERTATION COUNCIL UNDER SUMGAYIT STATE UNIVERSITY STARTED TO FUNCTION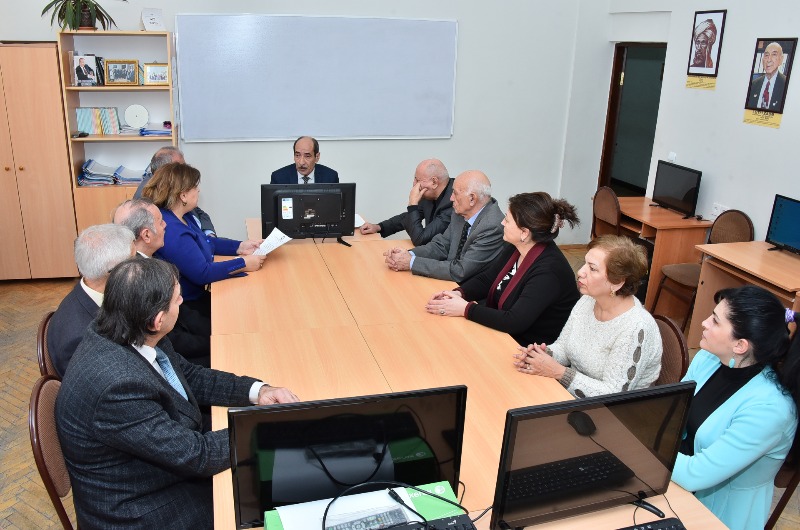 Successful reforms in the field of science, adopted decrees and orders in our country lead to positive and significant results. Today, the main directions of the state policy are the use of information and communication technologies in the field of science and education, conducting research that meets the requirements of world science, preserving scientific and technical potential, as well as training highly qualified personnel. According to the decision of the Presidium of the Higher Attestation Commission under the President of the Republic of Azerbaijan dated 27.12.2019, the Dissertation Council with registration number FD 2.25 was established at Sumgayit State University. Dissertation Council is intended for the defense of doctoral dissertations in the field of technical sciences in the specialties 3337.01 - "Information-measuring and management systems", 3338.01 - "Systematic analysis, management and information processing". The order of the Higher Attestation Commission № F-156 dated December 28, 2019 approved the composition of the Dissertation Board consisting of 12 members. Doctor of technical sciences, Professor Agil Hamid oglu Huseynov was appointed the chairman of the Dissertation Council, Doctor of technical sciences, Professor Ali Hasan oglu Naghiyev-deputy chairman, Candidate of technical sciences, associate professor Turgay Klim oglu Huseynov-scientific secretary of the Dissertation Council.
FD 2.25 Dissertation Council has already begun to function. On January 31, 2020, the first meeting of the Dissertation Council was held. At the meeting, chairman of the Council Professor Agil Huseynov familiarized members of the Board with the amendments to the Regulations on the procedure for awarding academic degrees, informed the Dissertation Council about the rules for accepting dissertations for defense, as well as the list of documents to be submitted to the Dissertation Council. He also recommended that members of the board familiarize themselves with the regulations on awarding academic degrees, as well as the documents on the organization of the scientific seminar under the Dissertation Councils.
Organizational issues related to the activities of the Dissertation Council were discussed in detail at the meeting.