Press and public relations service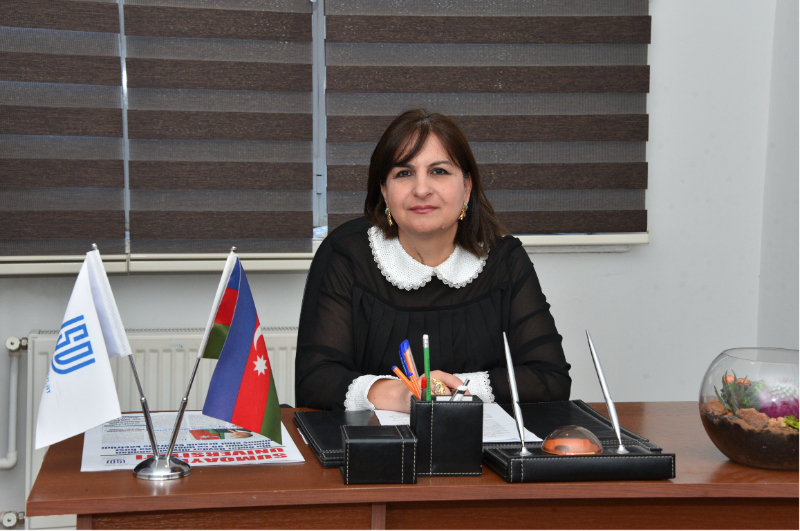 The Press Service of Sumgayit State University has been operating for many years. Press service was called the Press and Public Relations Service according to the decision of the meeting of the Academic Council of the University dated February 28, 2014 (protocol №03) and the order dated 19.05.2014, R-01-26 / 1 № .
The Press and Public Relations Service provides work with the media and public relations, coverage of the university's activities in the media, promotion of educational, teaching and scientific achievements in the world along with local media, the work done by the university staff and students, informs about the upcoming tasks.
The Press and Public Relations Service is guided by the laws of the Republic of Azerbaijan "About education", "About getting information", the Charter of SSU and other normative-legal acts. It acts as a representative of the university's interests in public organizations, the media, as well as in relations with other educational institutions and individual citizens. The main task of the department is to promote science, education and other socially useful activities of the university; to cover educational and scientific achievements in local media outlets, websites, television programs; to prepare press releases on events held at the university; post daily news in Azerbaijani, Russian and English on
www.sdu.edu.az
; if necessary, to prepare a response with the participation of the university structures and to eliminate distortions the untrue information disseminated in the media about the activities of the university.
Employees of the press and public relations service have a special contribution to the publication of the university's official newspaper "Sumgayit University". The university's newspaper "Sumgayit University" has been published since 2000. The main content of the materials published in the pages of "Sumgayit University" newspaper is the news about the scientific achievements of our students and teachers, scientific and public events held at the university, international conferences, as well as innovations and successes in higher education. Important news spread on daily websites and official media outlets is covered in the "Sumgayit University" newspaper.
The activity of the newspaper is highly appreciated by the university administration.
The work of the head of Press and Public Relations Service and editor-in-chief of Sumgayit University newspaper Jalilli Nazkhanim Mammad gizi, correspondent and executive secretary of the newspaper Valiyeva Fidan Ali gizi, operator Agayeva Vasila Zahid gizi, cameraman (video) Guliyev Rovshan Rovshan oglu, photographer Hasanov Elchin Khasay oglu, sdu .edu.az, ssu-scientificnews.edu.az, ssu-conferenceproceedings.edu.az, on facebook, instagram, twitter information sharing the engineer-programmer Huseynli Murad Amirkhan oglu and operator Iskanderova Khayala Isa gizi are undeniable.