The Vice-rector on Teaching Organization and Training Technologies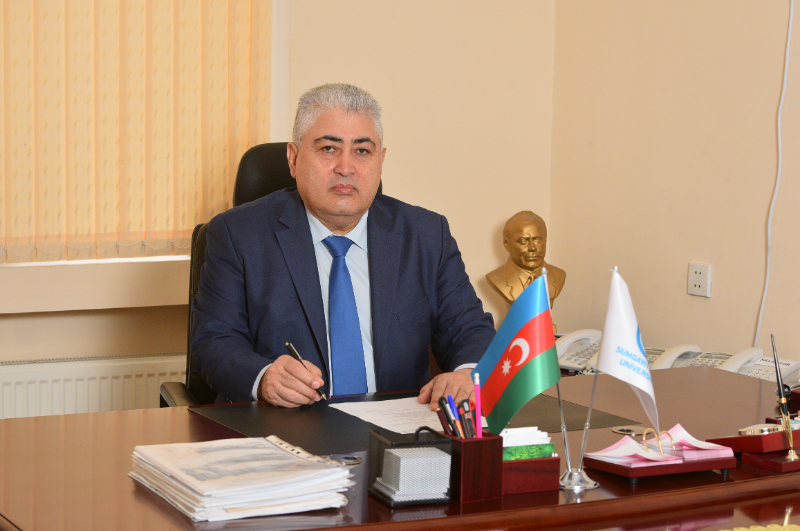 Talibov Natig Hasan was born in 1965 in Nakhchivan Autonomous Republic. In 1982 he finished the secondary school. He graduated from the Faculty of "Automation" with honors diploma of Sumgayit State University in 1992.
In 1983-1985 he joined the military service. In 1992-1996 he was a lab assistant in the Department of Information and Computer techniques, then the chief of the laboratory. From 1996 he worked as an assistant, senior lecturer in the Department of Information Technologies and Programming and from 2004 he was working as an associate professor.
In 2003 he defended PhD; in 2007 he got a degree of an assistant professor.
In 1997-2014 he worked as a deputy dean in the Faculty of Engineering and sometimes performed the duty of the dean.
From 27.01.2014 till 07.05.2015 he worked as the chief of the Doctorate and Master programs office.
In 07.05.2015 he was appointed the vice-rector on teaching organization and training technologies of Sumgayit State University with the order of the Ministry of Education.
He is the author of more than sixty research works, one invention, one monograph, eight methodical instructions and two textbooks.
In 2012 he was awarded with the honorary diploma of Free Trade Union Republican Committee of Education Workers.
Married, has got two children.
He is a member of New Azerbaijan Party.