Vice-rector on Correspondence, Distant and Extra Education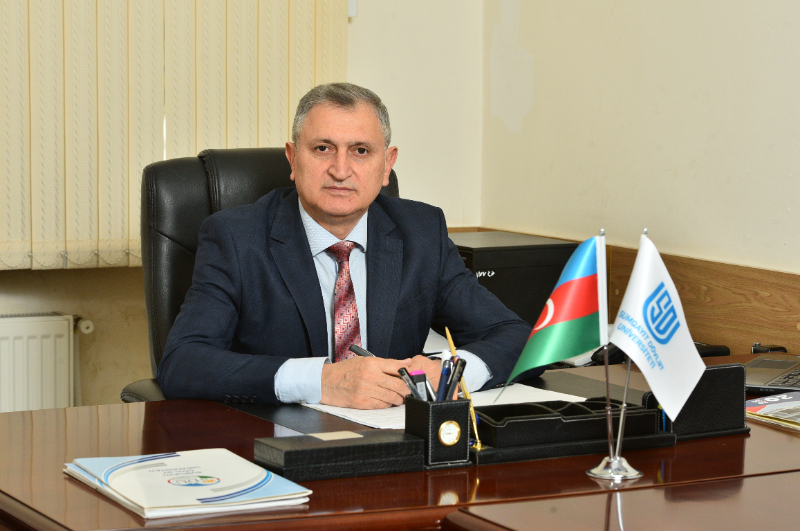 Atayev Gafar Nariman oglu was born in 1960 in Yenikend village of Salyan city.
In 1977 he finished the secondary school in Yenikend village of Salyan city.
1977-1985 he studied in Azerbaijan Technical University (former Azerbaijan Polytechnic Institute after Chingiz Ildirim and got the specialty of an engineer of systems techniques).
In 1977 he began functioning as a fitter.
In 1980-2002 he worked in Baku State University on different positions (from technician to the head of Computer Center).
In 2002-2010 he continued his working activity in the Embassy of Azerbaijan to Turkmenistan.
In 2001-2014 he worked in the position of the head of the Section on Information Technologies Center, Baku State University.
In 16.01.2014 he was appointed as the Vice-rector on Correspondence, distant and extra education in Sumgayit State University.
He is the Doctor of Philosophy in Mechanics-Mathematics; he is the author of 12 scientific papers. He has taken part in various international seminars, symposiums and conferences.
Married, has got 3 children.
Member of the New Azerbaijan Party.